I know that you may think that from a Vicar these aught to be seeds of hope in words of wisdom… but actually they are JUST seeds. How can we ever as 'just' seeds? As I spent the afternoon sorting and planting and after our police mistakenly commented on social media that buying compost was not essential (they have apologized for this so it seems we can still go and buy seeds if we can get them), I am caught up in the wonder of seeds. There is a scene in the great movie 'Mad Max Fury Road' where one of the remnant of the 'many mothers' shares her great treasure…. a bag of seeds; in a land devoid of hope they are real, tangible, dormant life waiting to burst forth. They hold so much potential and I, as the mediocre gardener that I am, will over water or under water and many of them wont survive… but some will and they will be abundant.
The plan for the year was to propagate lots of plants to go into the St Mary's Community Garden and the Allotment with the Grub Club that I am running with the Brading Community Partnership. All that is now on hold and until today I was in two minds whether to continue to sow, however I have decided to carry on with a change of plan. I will bring some of the compost I bought for the garden and allotment over to the vicarage garden so we can grow veg to give away. I will also put the Community Garden beds down ready on the cardboard that everyone donated, hoping we have a chance to plant later in the season.
In the process of planting I found that I have lots of seeds that I can give away, some are newly bought this year and some are from Francesca and Oliver's market garden last year and some are 3yrs old.
SO…. of you are 'shielding' and not allowed out at all, or are unable to get the seed or compost that you want I am very happy to deliver to you all that you need from the stocks that I have so you can enjoy this hopeful recreation too. I am sorry I don't have any pots but maybe someone else has those and could share, or maybe like me you could get creative with loo rolls and egg boxes!
These are the seeds that I have to share…….
So please do ask me if you want some by emailing me on revamorley@gmail.com or txt 07500007437.
I will hopefully also have plants to share too and Jim is growing lots of tomato plants for us to give away. These will be available outside the Parish office in the Vicarage drive for you to pick up on the way back from your weekly shopping trip. (I will leave bags of compost there too)
Lets show just how resourceful we can be by celebrating the Gift of Gardening and in doing so realize just how valuable our local growers are….. I am really looking forward to Harvest Festivals this year!!!!!!
PS…. if you are not growing for yourself this year then you could still get beautiful local, organic vegetables at really reasonable prices delivered. I unashamedly publicize The Modern Kitchen Garden as they work to inspire a whole new generation of growers, and Francesca and Oliver are propagating lots of extra plants to give away too.
Corona Virus Update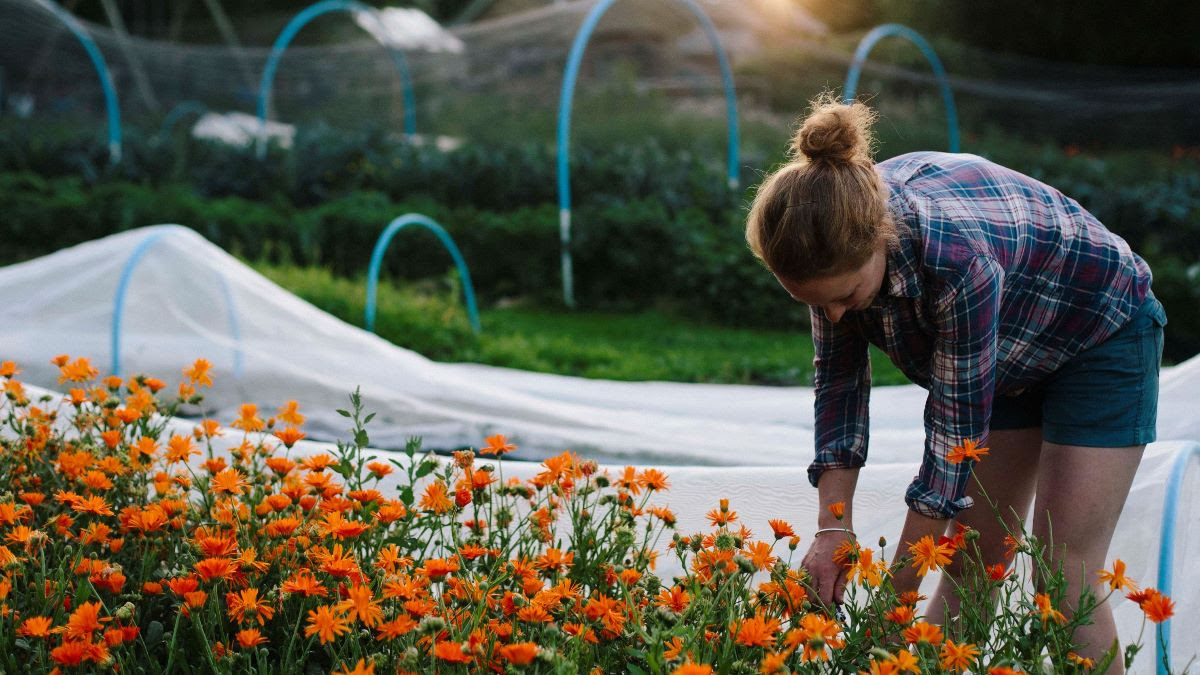 We hope that this e-mail finds you all safe and well.

Many of you will have heard that Ryde Farmers' Market will not be running during the lockdown period and we wanted to reassure you that this would not stop us getting our fresh local vegetables to you as soon as we start harvesting in late May. 

We are currently working on building a website where we will publish a weekly list of vegetables for you to choose from for delivery. At the moment we are thinking of offering a 'pick and mix' service, subject to a minimum order value of £7.50 , rather than standard boxes. These boxes will be delivered on Saturday mornings.

I will send the link to the website through to you as soon as we are up an running. In the meantime be assured that we are working hard in the garden to make sure that things get growing as soon as possible. Pastured Laying Hens…We are also excited to announce that we are introducing a flock of pastured laying hens to our smallholding so you will be able to order eggs along with your vegetables. Our hens are arriving in May and should be laying shortly after.

As well as producing delicious, nutrient dense eggs these ladies will also be providing valuable pasture management services – clearing up after the sheep and fertilizing our grass. The hens and their 'egg-mobile' will be moved every other day, following the rotational grazing of our sheep. This in turn increases the productivity of the grassland and builds carbon into the soil. We are hoping that this will help to regenerate our land, increase biodiversity and make the land more resilient to the unpredictable weather patterns which we have been experiencing recently. Transplants and growing advice…The recent state of our supermarket shelves has left us all feeling uncomfortable with how much we rely on others to grow, produce and process our food for us. It has been exciting to see how this has led to a sudden growth in backyard vegetable patches (seed companies have been inundated with orders!).

Vegetable growing can be fun and rewarding, but also has its moments of frustration and loss! We will be trying to post regular updates on our Facebook and Instagram pages on what types of things you can be doing in the garden right now, along with more general no-dig vegetable growing advice. Also please feel free to e-mail us if you have any questions. 

In the next few weeks we are likely to have surplus transplants for sale to help fill your gardens. I will send out further information as soon as we know what we will have available.

Above all we hope you all stay safe and well. We look forward to seeing many of you on your doorsteps in a few weeks time. 

With love,

Francesca and Oliver Cooper
The Modern Kitchen Garden